Books
Curiosity. Connection. Courage. Creativity. Curt's books explore how neuroscience relates to the ways we experience relationships, deep emotions like shame and joy and especially our own stories — and how we can process our longings and desire for spiritual connection with God and each other to live more fully integrated, connected lives.
In the face of personal and global suffering, is it possible to live with hope rather than despair? Join psychiatrist, speaker, and award-winning author Curt Thompson, MD as he shows us how God transforms our grief into a lasting peace that surpasses all understanding.
Suffering is a defining reality of life. Yet so many of us are so focused on avoiding discomfort that we've never learned how to actually suffer. But what if we could move from anxiety to durable hope?
In The Deepest Place, Thompson invites us to explore how the Apostle Paul's experience of love, secure attachment, and the deeply felt sense of God's abiding presence carried him through the challenges he faced--and how it can help us not just survive, but flourish in the presence of suffering.
Combining scripture with his own professional insight, Thompson helps us discover that:
Suffering can increase our sense of security rather than our fears

Hope is something we form in community

Faith can grow out of anger, cynicism, and doubt

Perseverance changes our brain and reshapes our imagination

Listening to our bodies helps us find new hope in loss
As Thompson reminds us, those who have suffered greatly, including the Apostle Paul, are able to see their stories with a new understanding of God's presence and unfailing love. Let The Deepest Place show you how to do the same.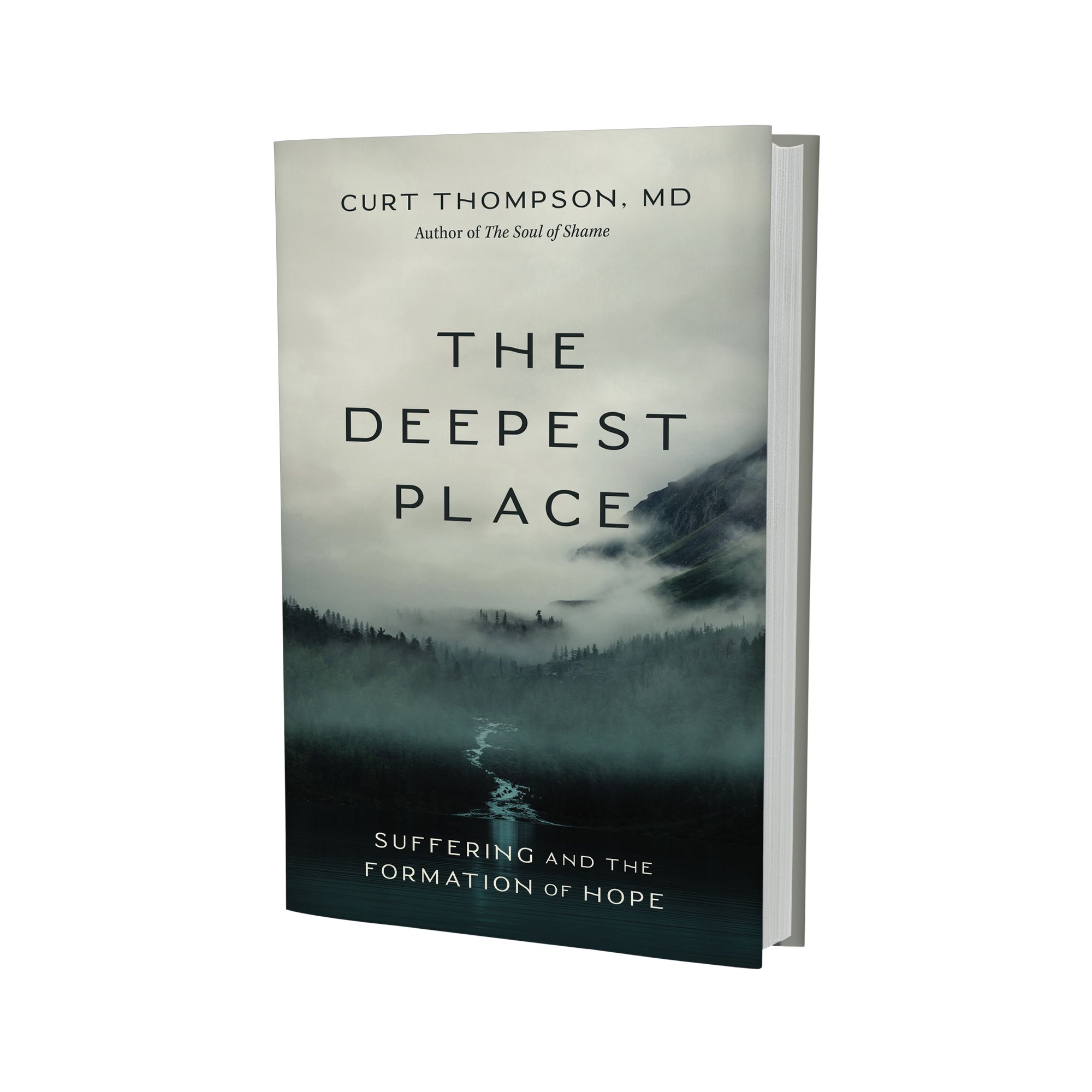 The Soul of Desire
We are people of desire.
In The Soul of Desire, psychiatrist Curt Thompson suggests that underneath all our longings is the desire to be known—and what's more, that this fundamental yearning manifests itself in our deep need to make things of beauty, revealing who we are to others. Desire and beauty go hand in hand.
But both our craving to be known and our ability to create beauty have been marred by trauma and shame, collapsing our imagination for what God has for us and blinding us to the possibility that beauty could ever emerge from our ashes. Drawing on his work in interpersonal neurobiology and clinical practice, Thompson presents a powerful picture of the capacity of the believing community to reshape our imaginations, hold our desires and griefs together, and invite us into the beauty of God's presence.
The Soul of Desire is a mature, creative work, weaving together neuroscience and spiritual formation to open up new horizons for thinking not only about the nature of the mind, but about what it means to be human.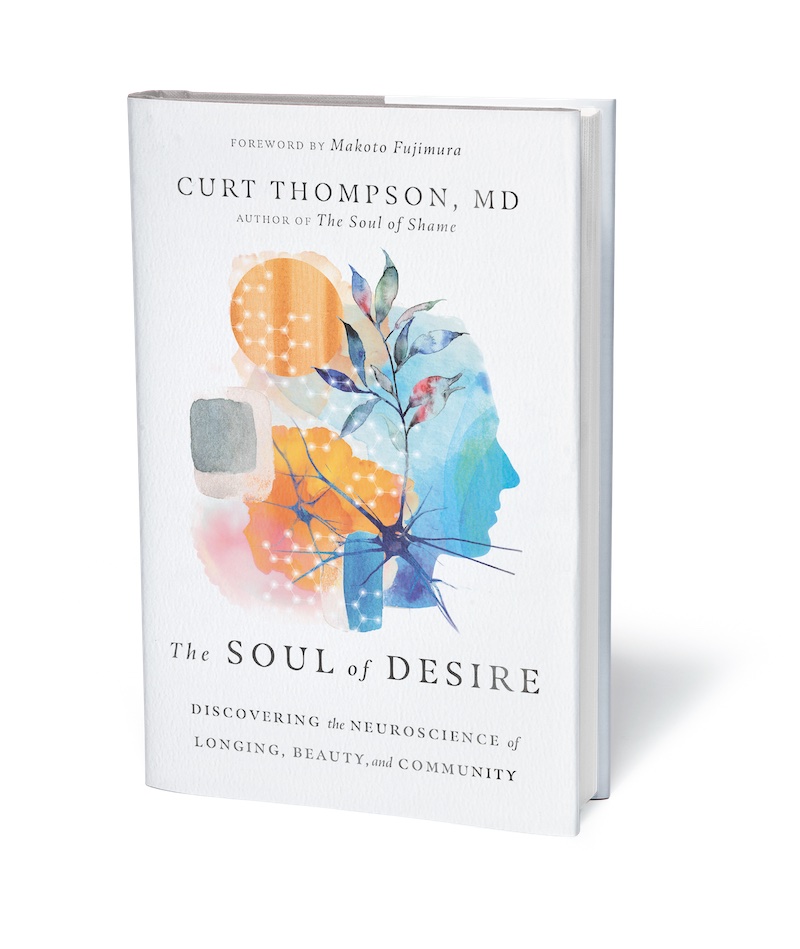 The Soul of Shame
We are all storytellers. We long for our stories to be about joy. Not just reflections of what we believe, but of who we are, who we long to be....But shame wants very much to infect every element of our minds in order to distort God's story and offer another narrative.
In this book, Curt explores the soul of shame and its effects on our lives—the small things that we say to ourselves that are banging around inside our heads all day, every day, hundreds and hundreds of times: "I should have done this. I should have done that. I'm not looking good enough today. I'm not doing this enough." He offers the theological and practical tools to dismantle it.
His expertise and compassion will help you identify your own pains and struggles and find freedom from the lifelong negative messages that bind you. Rewrite the story of your life and embrace healing and wholeness as you discover and defeat shame's insidious agenda.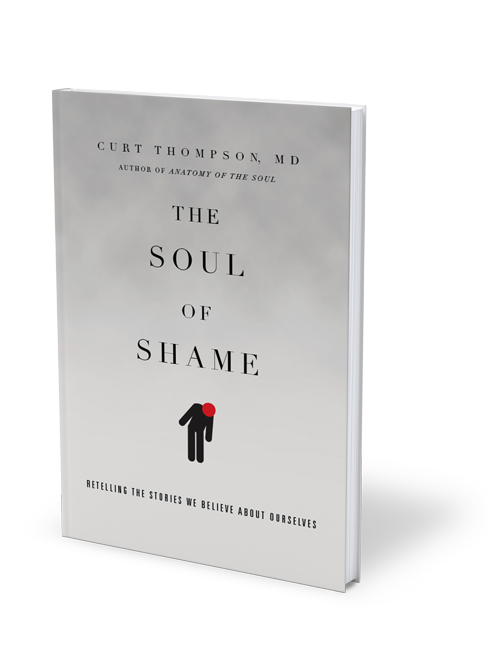 Anatomy of the Soul
If you want to improve your relationships and experience lasting personal change, Curt will lead you on an amazing journey to discover the surprising pathways for transformation hidden inside your own mind. Integrating new findings in neuroscience and attachment with Christian spirituality, he reveals how it is possible to rewire your mind, altering your brain patterns and literally making you more like the person God intended you to be.
Explaining discoveries about the brain in layman's terms, he shows how you can be mentally transformed through spiritual practices, interaction with Scripture and connections with other people. He also provides practical exercises to help you experience healing in areas where you've been struggling.
Insightful and challenging, this book illustrates how learning about one of God's most miraculous creations―your brain―can enrich your life, your relationships, and your impact on the world around you.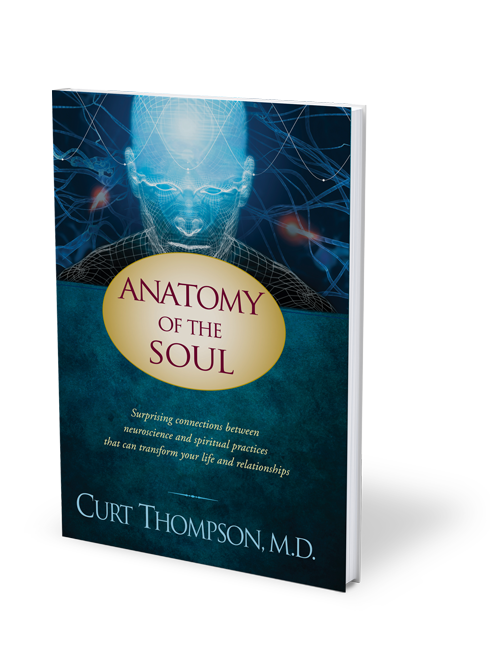 "Anatomy of the Soul is a book that has taken my breath away. There is such a depth of integration of bringing so many different topics together. The deepest questions people are asking...you've brought together answers, including the foundational answers of Scripture in a way that has not been done through a Christian lens."
- Michael John Cusick
Restoring the Soul Podcast
"Though shame often exerts hidden, destructive power over us, The Soul of Shame invites us to find freedom with each other and in God's story of love for us. Curt Thompson weaves together experience, insightful stories, science and Scripture to invite us into a story of healing and flourishing together."
- Kent Annan, author of After Shock and Following Jesus Through the Eye of the Needle