Speaking
Connections 2021
The Center for Being Known
Online at 11AM Eastern ,
October 22, 2021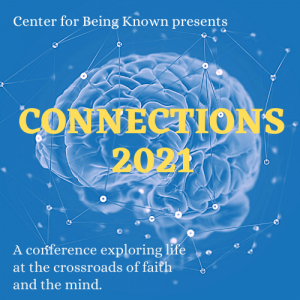 Founded by Dr. Curt Thompson, the Center for Being Known seeks to make it possible, at the intersection of neuroscience and spiritual formation, for people to achieve a fulfilled life that reflects the beauty of our Creator. This endeavor is not one that we can do by ourselves. Fulfillment requires community. Loving God and loving man means people must come together.
A virtual conference, "Connections" is our inaugural forum to create an opportunity for participants to encounter God and experience His goodness as more than an abstract idea. It is designed for those who have heard or read Curt's materials, those who want to find community under the umbrella of this teaching and be strengthened as an outpost of goodness and beauty in their families, professions, and other life callings. It is an exploration of how to restore and transform shame and rupture into creativity and awe.
We invite you to join us virtually Friday October 22, 2020 to reflect, contemplate and be inspired to bring the light of God's love, healing, and renewal into your world.  Register Here